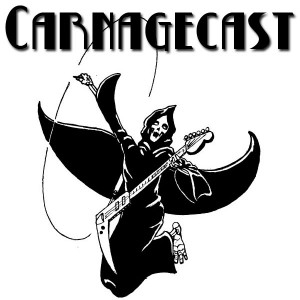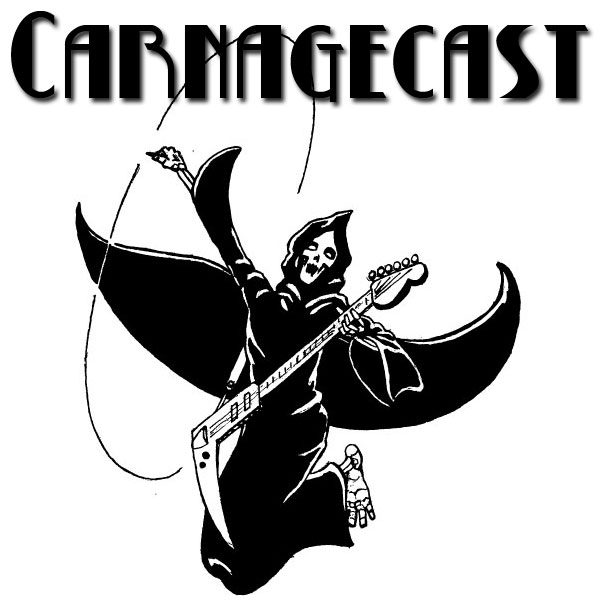 A Fistful of Carnage's convention book is available for download! Go register for games today!
Ray and Tyler talk about the convention book and web addendum. To err is human, so as mistakes turn up in the convention book, we update the addendum accordingly, plus it includes new games that didn't make the deadline for print, which makes them great candidates for games that didn't get swamped by preregistration.
This year, Ray gets back to his GMing roots, running a Wild West role-playing adventure, while also assisting Michael Tutt with the annual Dominion tournament. Tyler's playing desk jockey all weekend, but looking forward to the Gygax Magazine Pub Trivia event on Saturday night.
Talk turns to first Carnages, and good times had, like the first game Ray ever ran and the lengths his friends went to maximize sleeping space. The 7-3-1 rule of conventions is emphasized: seven hours of sleep, three meals, one shower.
Taurine is not a meal.
Subscribe to Carnagecast on iTunes! Like Carnage on Facebook. Follow Carnage on Twitter: @Carnagecon. Go behind the jump for the show links. Continue reading →
Podcast: Play in new window | Download (Duration: 33:14 — 38.1MB)