This year at Carnage XX, the convention is pleased to present a selection of regional game designers showing off games both in design and ready for prime time. Some will be available for perusal in the vendor room — Northstar Room, on the ground floor of the Killington Grand — and others are on the formal schedule in the Oscar Wilde Ballroom, just down the hall from the Northstar Room.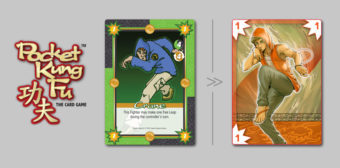 Pocket Kung Fu (Demo / For Sale)
The Original Kung Fu Fighting Microgame, 2-6 player
Turn your table top into an arena full of Kung Fu masters with Pocket Kung Fu! (Everyday) objects like books, glasses, or cellphones transform into active game elements as fighters leap, flip, and battle their way to victory. This portable game can be played anywhere, in between other games, while ordering food, or even while waiting in line.
Vigilante (Demo)
1-4 player, semi-cooperative, campaign
In Vigilante, you create a character of your own design by building a deck of abilities, weapons, allies and locations. You and your fellow players work together to defeat the Criminal's forces and schemes before the "Grand Scheme" timer runs out. Be sure to manage the Public's opinion so as not to fall out of favor with those you seek to protect — or game over!
The Excavators (Demo)
1-4 player
Dig into the adventure as you and your team uncover lost treasures in search of the ultimate prize. Compete with up to 3 other players as you attempt to match artifact pieces, scoring points and ultimately grab the ancient artifact of lore. This unique spin on Rummy combined with pulp adventure will get your heart racing!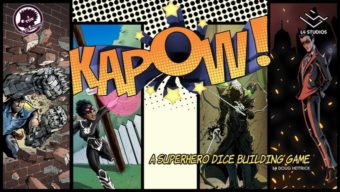 Kapow! (Demo)
Our first project is Kapow!, a comic hero vs. villain dice-battle showdown. Use a mix of static power dice and customizable "Action Dice" (with removable faces) to perform superhero moves and unique special powers. The Kickstarter launches in late October 2017!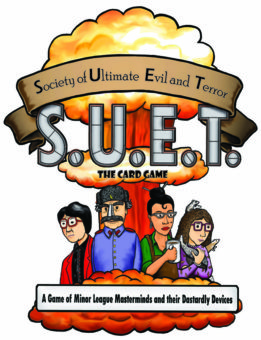 History 101: The POTUS Punch-Out (Demo)
What if all the former U.S. Presidents walked into a bar? In this unique new board flipping game you will be leading a team of former presidents and competing to see what former President will still be standing when the dust settles.
See the convention schedule for scheduled demo times and sign up for one.
Society of Ultimate Evil and Terror the Card Game – S.U.E.T (Demo)
Play an Evil Genius competing to gain entry into the Society of Ultimate Evil and Terror. To do so you must be the first to complete a doomsday device and blackmail the world.
See the convention schedule for schedule demo times and sign up for one.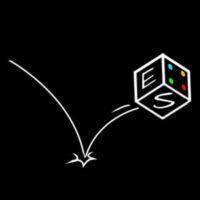 Apoc.EXE (Playtest)
You and up to 3 of your closest thrill seeking friends could try to survive the end of the world. Whether you survive or not, please remember one thing: don't touch the zombie T-Rex –or was it don't let it touch you?!
See the convention schedule for scheduled demo times and sign up for one.
Resonym (Oscar Wilde Ballroom)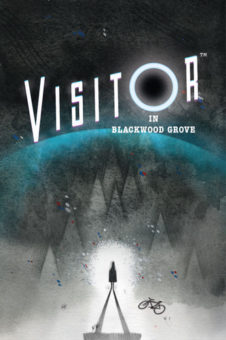 Visitor in Blackwood Grove (Demo)
Fresh from its successful Kickstarter campaign, a mysterious Visitor has crash-landed in Blackwood Grove. Race to figure out the secret rule and save the alien in this induction game by local designers! This is a quick game, demos will continue thru out the slot.
See the convention schedule for scheduled demo times and sign up for one.