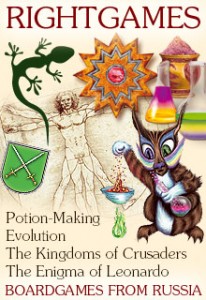 Carnage is pleased to offer board games for kids only at this year's convention. Justin Berman, who organized the first Friday afternoon Game of Thrones event for the convention eight years ago, will offer board games just for kids all day Saturday. Some of the Carnage staff will help Justin in this inaugural event, teaching kid friendly board games.  The children must be between the ages of 6-12. No parents are allowed to play! (But they can sit and watch and maybe even kibbitz.)
All the staff asks is that parents let them know where they will be if they are not staying. The kids can stop by any time during the day and jump into a game or learn a new one. The children do not have to be registered for the convention to take part in this event. It is complimentary for attendees bringing their families. However, if your son or daughter is registering for the convention to play in other events, they can still join in the fun!  So bring the kids and let's get the next generation of gamers started with some great games!
Carnage also will be offering  games from Russia in our  library this year. RightGames is a Russian board game company that is now publishing some fun games in English. The games, Potion Making, Evolution, The Kingdom of Crusaders and The Enigma of Leonardo will be available for play in our board game library. Also the Carnage staff will be available to demo these games Friday afternoon. So come check out some great international games at Carnage!