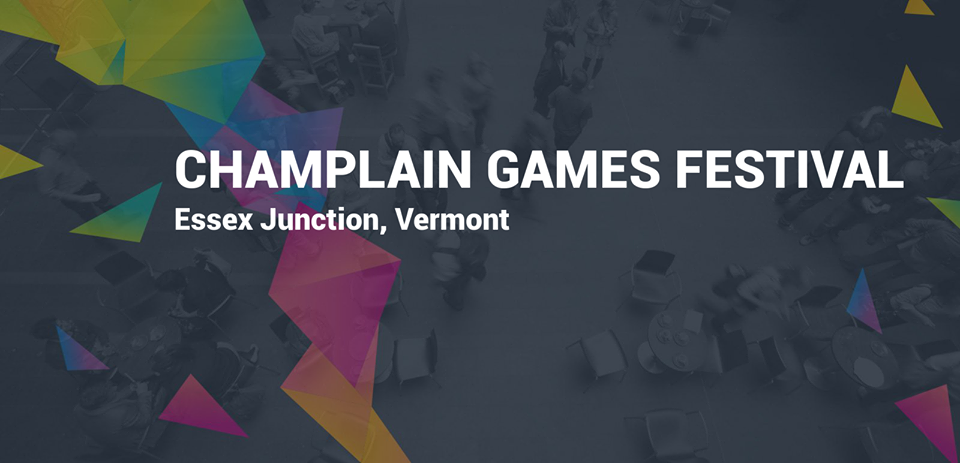 Saturday, April 14th, Carnage will be at the very first Champlain Games Festival, held at the Champlain Valley Exposition in Essex Junction, Vermont. The festival is a one day event featuring locally made digital and analog games, as well as other game-related groups. You can meet local designers and studios exhibiting their independent game projects and try their games.
Carnage is pleased to serve as a community partner to the festival, hosting the open play area. The Carnage game library will be on offer for attendees to enjoy during the event and Carnage staff members will be on hand to help get games going. Not only can you meet local designers and try their games, you can sit down and meet other local players over a game of something!
We hope you'll join us in supporting games designed locally and played locally. The Champlain Games Festival is Saturday, April 14th, 2018, in Essex Junction, Vermont. Get your ticket now at the early bird rate through the festival website.