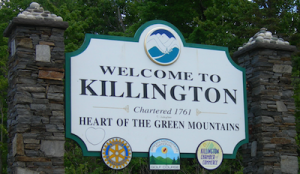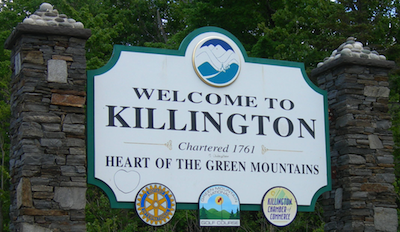 In November, Carnage-goers take to the Green Mountains of Vermont, convening at the Killington Grand Resort Hotel to enjoy a weekend of tabletop games and other convention activities.
Food & Drink
The Killington Grand offers several options for food and drink. The main lodge building has a full service bar and restaurant, newly renovated in 2016, and an in-hotel convenience store with grab and go options. The Snowshed building, where role-playing and card games are located, has a food court with breakfast and lunch/dinner menus.
The mountain road leading from Route 4 to the resort, as well as Route 4, also offers a number of dining options. Restaurants open for business may vary, as the first weekend of November is early in the winter tourism season.
Lodging
On-site accommodation options in the main lodge building include a variety of configurations: suites, studios and traditional hotel rooms. The resort also manages several complexes of condominium-style dwellings, which are a five to fifteen minute walk from the main lodge. Many of these configurations include kitchenettes. Inquire with Killington staff for availability.
To get the Carnage convention rate for a room at the resort, call Killington at 1-800-282-9955 and specify you're booking for the "Carnage Gaming" convention. (If you don't, they might charge the regular rate or say they're not taking bookings yet.) Call the resort directly to get the convention rate. Their online reservation system doesn't allow booking at the group rate.
In addition to the many function rooms in which gaming takes place during the convention, Killington also offers an indoor-outdoor pool, hot tubs, health club and spa facilities. Located in Killington, Vermont, directly off US Route 4, the resort sits roughly midway between the eastern and western borders of the state. White River Junction, where Interstates 89 and 91 meet, is 33 miles to the east. 12 miles to the west is Rutland, and the New York state border roughly 18 miles beyond that. Route 4 and the mountain road up to the resort have many shopping- and food-centric places to visit, particularly in the towns of Quechee, Rutland and Woodstock.
Questions about rooms and their amenities can be directed to the Killington resort. Their phone number is 1-800-282-9955. Their email is info@killington.com.
Other Lodging Options
The Killington area offers many lodging options behind the Killington Grand itself. Travel and business review sites can help travelers find what's out there for options.