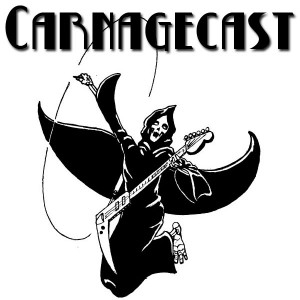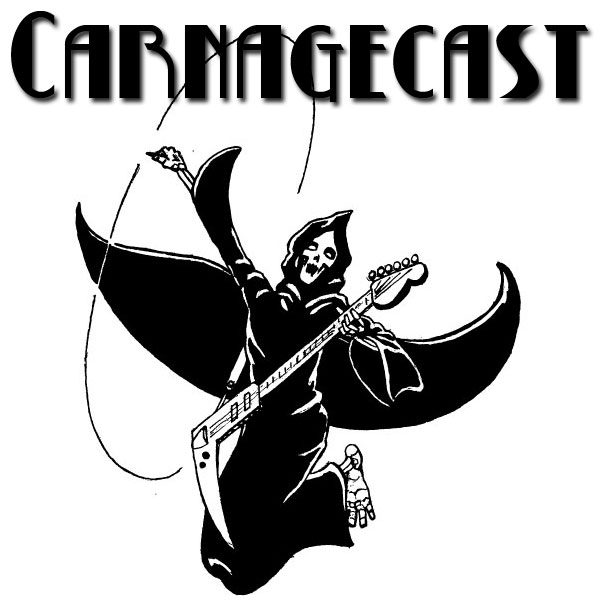 In episode 50 of Carnagecast, we kick off with breaking news about Carnage on the Mountain 2014! Then, in our regularly scheduled episode, John joins us to talk about Paizo's Pathfinder role-playing game. Branching out from the d20 era of Dungeons & Dragons, made possible by the open game license, Pathfinder carried on that style of role-playing when Wizards of the Coast opted to revamp Dungeons & Dragons with a whole new set of rules. Talking about Pathfinder, John reveals one of the things he likes most about the game is the ever-expanding room for variation and experimentation. Mechanics and concepts swirl and blend, as sometimes a new class sparks inspiration, or a character concept strikes that he works to realize within the rules.
Pathfinder Society is a living campaign, wherein players across the world adventure through a shared canon of scenarios. John takes us through some of the ups and downs of the organized play model as it applies to role-playing, and even pulls back the curtain, as he's a frequent GM at the local Pathfinder Society tables at Quarterstaff Games.
Go behind the jump to check out the show links and leave a comment with your thoughts on Pathfinder or living campaigns.
Show Links
Podcast: Play in new window | Download (Duration: 1:04:18 — 69.4MB)