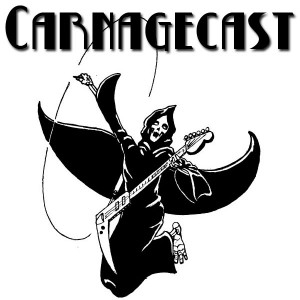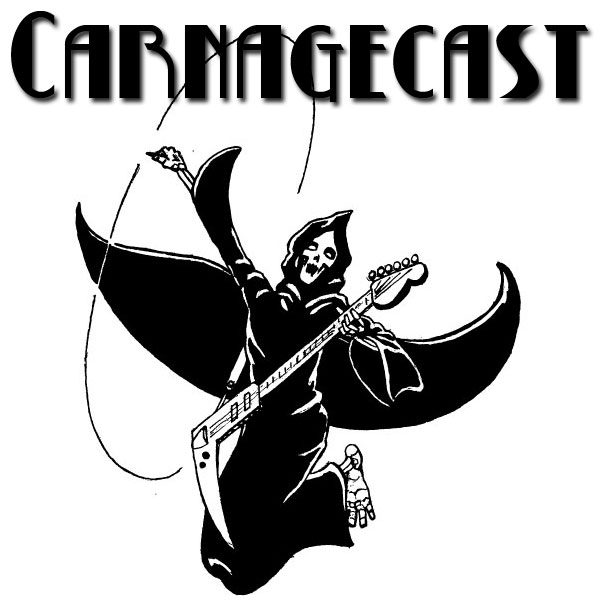 In episode 49 of Carnagecast, we welcome Vermont game designers Brian Leet and Kevin Worden to the show. Brian and Kevin are long-time friends who partnered up to design New Haven, a strategy game that uses the theme of the 17th century North American colony of New Haven to follow the two story arcs of players generating resources by laying tiles on a common board, then putting those resources to work developing their villages on their individual boards. With the interactions on the resource board, drafting tiles and constructing one's village within ever-increasing constraints, an element of New Haven's game play is knowing when not to "let perfect become the enemy of good enough." Does a player fill the village with as much development as possible, or focus on optimizing use of resources and spaces? In wondering what one ought to do, rather than what to do, New Haven stimulates strategic players to return for another game to do better.
Kevin and Brian also talk about the process of creating of what eventually became New Haven over ten years. The roles they each played in the design partnership, how design and testing feed into each other in a process of creation, reflection and iteration, including recognizing when to "knock down walls" to open up the game, relaxing their control over how the game unfolded.
Go behind the jump for the show notes, including a link to Brian's designer's diary about New Haven and working with Kevin on this project.
Show Links
Podcast: Play in new window | Download (Duration: 53:54 — 64.4MB)