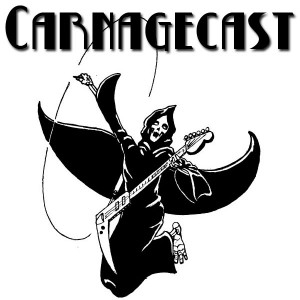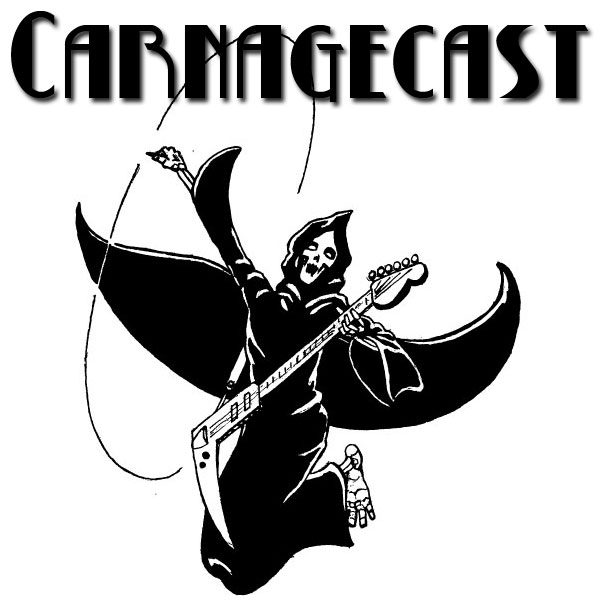 In episode 47 of Carnagecast, Rod gives the mini skinny for Carnage on the Mountain. Offerings break out into the fantasy genre, with wizards, lasers and stompy robots, and the historical variety, where player marshal forces to see whether they can turn the tide of history, or keep the waves of anachronism at bay. This year, there's a particular focus on the Revolutionary War and battles that happened close to home, like the Battle of Bennington and the Battle of Valcour Island. For those new to the field of miniatures, or young players in general, there are offerings as well, like Dr. Nik's Champions of the Toychest. Rod's also pleased to announce a first for Carnage: ancients wargaming with a De Bellis Antiquitatis tournament.
On the role-playing side of the resort, Tyler covers tabletop and live action . . . action. Pathfinder Society returns with a full weekend of derring-do. Stalwart friends of Carnage like Dr. Nik, Andre Kruppa and Brad Younie are back for more. Live action role-playing sees a resurgence with not only the traditional Realms of Wonder boffer game, but a new Dr. Nik concoction, a steampunk murder mystery and the return of Vampire: the Masquerade with a Laws of the Night-powered conclave of the Kindred's great and graceful.
Breaking news! It came too late for the podcast recording itself, but we're pleased to announce Oscar Rios of Golden Goblin Press is on deck for Cthulhu mythos horror in the time of ancient Rome.
Go behind the jump for links to referenced topics and to leave your comments. What are you looking forward to playing at Carnage on the Mountain?
Show Links
Podcast: Play in new window | Download (Duration: 28:48 — 41.4MB)