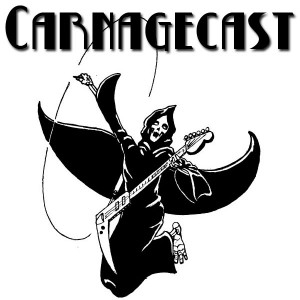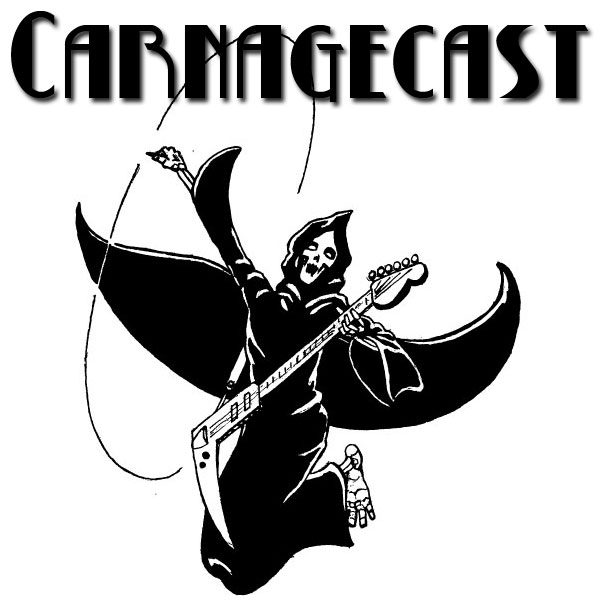 In episode 45 of Carnagecast, board game field marshal Rod Sheldon returns to talk about what we've been up to this summer. Triple Play's hosting a lot organized board game play lately. There's a Twilight Struggle league and a series of board game challenge tourneys, in which contestants play a variety of games and accrue points to win the title at the end of the season. Tyler's keeping on with his Pathfinder group's Carrion Crown campaign and delving into the Android: Netrunner and Call of Cthulhu living card games, plus the online play client Lackey.
Rod pulls the curtain back on this year's board game offerings at Carnage on the Mountain in Killington, which number more than any Carnage convention to date. T'zolkin: the Mayan Calendar? Castle Burgundy? OGRE 6th Edition? Multiple sessions of A Game of Thrones and Battlestar Galactica, leavened with a variety of expansions? Live action RoboRally and Forbidden Island? Yeah, we got all those. Listen in to the episode for more details on those, the war game room and more.
Go behind the cut for show links and to leave your thoughts about what you're looking forward to playing at Carnage this year.
Show Links
Podcast: Play in new window | Download (Duration: 31:09 — 33.1MB)