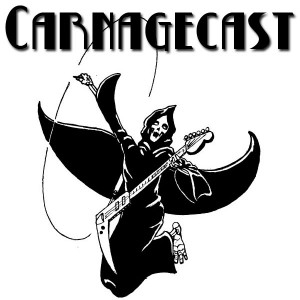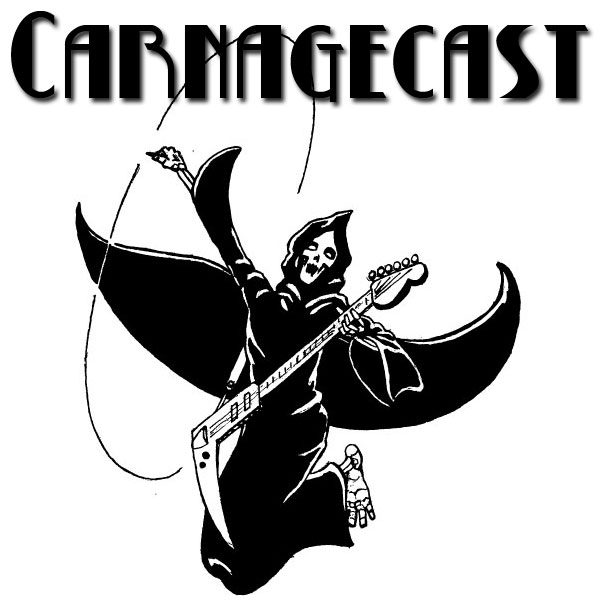 In episode 39 of Carnagecast, Dan, Hunter and Toby return to discuss the third chapter of the Carrion Crown adventure path, Broken Moon. Our heroes ventured into the Shudderwood of Ustalav, wherein Victor the unflappable coach driver made his debut, resolute against the strains of ethereal music. At an exclusive hunting lodge and in the depths of the forest, there was a cavalcade of every NPC in Golarion, their names all embroiled in a "Slavic consonant pile-up," as Toby put it.
Broken Moon is somewhat characterized by that cavalcade of NPCs, many of which monologue about the minutiae of local lupine politics. Still, the adventure works in a fun final setpiece which sees a showdown with Auren Vrood, whom the characters have chased since The Haunting of Harrowstone. Dan marks Broken Moon as his favorite chapter in the path to date. Hunter reveals just how much he loves to play the ghost NPCs.
Also! Like the official Carnage page on Facebook. It's page-riffic.
Links
Podcast: Play in new window | Download (Duration: 37:56 — 55.3MB)