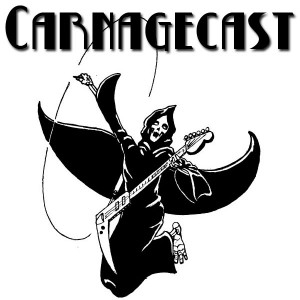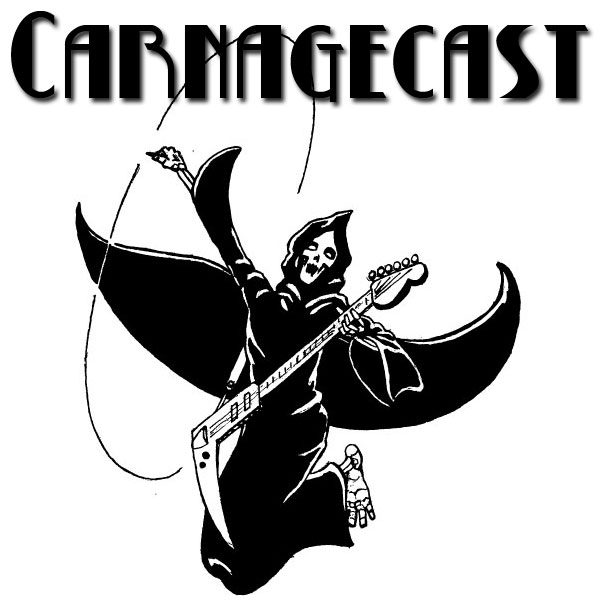 In episode thirty-five of Carnagecast, Jeff Durochia and Brennan Martin tell us about the charity gaming event Extra Life and the 24 gaming marathon they're hosting at Quarterstaff Games in Burlington, Vermont to raise money for the local Children's Miracle Network hospital, Fletcher Allen Health Care.
This October, Quarterstaff opens its doors from 8:00am Saturday the 20th to 8:00am Sunday the 21st to host 24 hours of tabletop gaming to raise money. Highlights include midnight Draft 'Til You Drop for Magic: the Gathering, A Game of Thrones utilizing the Dance with Dragons scenario, a warlord rumble for Warhammer 40,000, many more board games, role-playing games including Pathfinder, Dungeons & Dragons, Legend of the 5 Rings and more — Brennan is crafting three dimensional tiles for Settlers of Catan. One twist for Extra Life players that Quarterstaff offers: a $5 entry donation gains players tokens they can use to bend rules of the games they play. Those tokens translate into more donations for the Team Quarterstaff fundraising efforts.
Whether people come for the full 24 hours or drop in as their schedule allows, Jeff hopes to provide a mini-convention atmosphere, allowing people to try games and experiment with new and untried games. And, of course, people can contribute whatever they're able to the fundraising efforts. Donations are just as important as pledges.  With his perspective analyzing birth statistics for the health department, Brennan reminds us there are living, breathing people who will benefit directly from the money raised through Extra Life.
Links
Podcast: Play in new window | Download (Duration: 22:16 — 31.5MB)