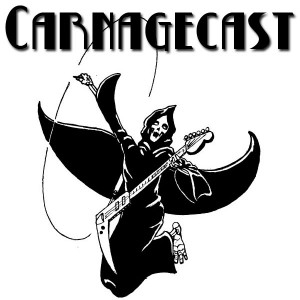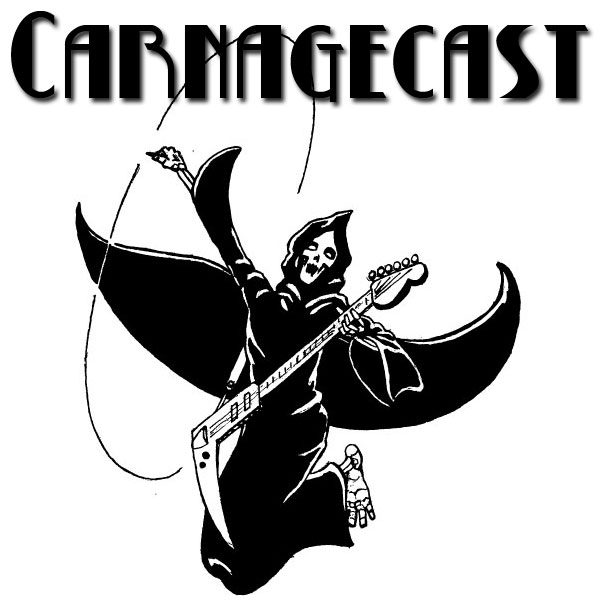 In episode 29 of Carnagecast, we bring news of Carnage Noir. The convention's coming up the first weekend of November in Fairlee, Vermont. Game submissions are rolling in, but the deadline looms at the end of July for submissions to be included in the convention book.
Rod brings news of CCGs and board games, including special multi-table sessions of Battlestar Galactica and A Game of Thrones (second edition), plus the return of the kids' gaming area for the younger set.
Griff's got the miniatures pulse, with Centuries of Conflict covering the 20th century in historical miniatures — not the 19th, as Griff states in the recording — plus Warhammer Fantasy, Warhammer 40,000, Warmachine and maybe even some Flames of War.
Gaylord talks through the GM's dilemma of fitting role-playing scenarios into noir and hits on a switcheroo solution that should pique the interest of no small number of players.
Update! The Winter Kotei has moved to allow for a Saturday Legend of the 5 Rings tournament at Carnage.
Links
Podcast: Play in new window | Download (Duration: 23:57 — 34.1MB)