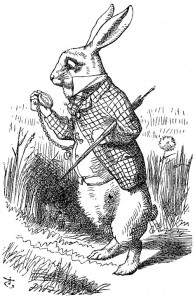 It is not too late for an important date! We are closing in on the deadline for games submission at Carnage in Wonderland. We already have many great games, but we still need some dedicated GMs to make the weekend complete. Behind the jump are some of the great games we still would  love to have run at Carnage in Wonderland.
Cyclades
Dungeon and Dragons: Wrath of Ashardalon (NEW)
Founding Fathers
Hansa Teutonica
Troyes (NEW)
Galaxy Trucker
Airlines Europe (NEW)
7 Wonders (NEW)
Last Night on Earth
Sword of Rome
Imperial/Imperial 2030
Rails of New England (NEW)
Pillars of the Earth
Kingsburg
Alien Frontiers (NEW)
Shogun (Milton Bradley)
Fire and Axe
Rise of Empires
Mechants and Marauders (NEW)
Letters from White Chapel (NEW)
Ticket to Ride (any variations)
Samurai
Through the Ages: A Story of Civilization
Space Alert
Automobile
Stone Age
Stonghold
Princes of Florence
Chicago Express
Steam
Zombie State: Diplomacy of the Dead
Invasion from Outer Space: The Martian Game
Agricola
Caylus
Defenders of the Realm
Here I Stand
Mare Nostrum
Friedrich
Like I said above we have some great games already planned. Check out below for  the games already being run down the rabbit hole! Be sure to check back in mid August for special events and tournaments. What would Carnage be with out a tournament or two. Or one of those special theme games. Don't be late!
Age of Empires III: The Age of Discovery
Brass
Z-Man Games Demo
Carcassonne
Chaos in the Old World
Survive! Escape from Atlantis (NEW)
Descent
El Grande
Power Grid
Power Grid: Factory Manager
Dungeon & Dragons: Castle Ravenloft
Betrayal at House on the Hill
Advanced Civilization
18XX
Le Havre
Dungeon Lords
Puerto Rico
Railroad Tycoon (Railways of the World)
Dominant Species (NEW)
Empire Builder
Dune
Memoir '44
Small World (Small World Underworld)
Settlers of Catan
Shadows over Camelot
Britannia
Roborally
Dominion
Cargo Noir (NEW)
Navegador (NEW)
War of the Ring
StarCraft
Android
Endeavor