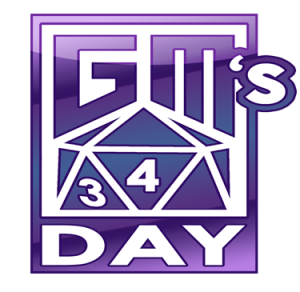 GM's Day has become an impromptu holiday in the tabletop gaming hobby. Coming from the command "march forth!", March 4th is a day to say thanks to the GMs in your life. Whether they manage a sprawling role-playing campaign, craft scenarios for the local miniatures league or take the time to learn the rules to the latest board game so you don't have to, there's someone who takes on the role of a GM in your gaming life.
Carnage wouldn't be Carnage without the GMs who take the time to provide the games conventioneers play. From everyone on the Carnage staff, you have our profound thanks and gratitude.
If you want to show some tangible appreciation to your GM, DriveThruRPG has taken the opportunity to hold a GM's Day sale.